What will Projectile Motion Mcqs test 1 cover ?
This test will cover Topic Projectile a Part of Motion in two dimension . The test is designed in such a way that Every student from all over the Pakistan Who is appearing in MDCAT 2023 can get benefit from this. The test will cover the PMDC syllabus 2023.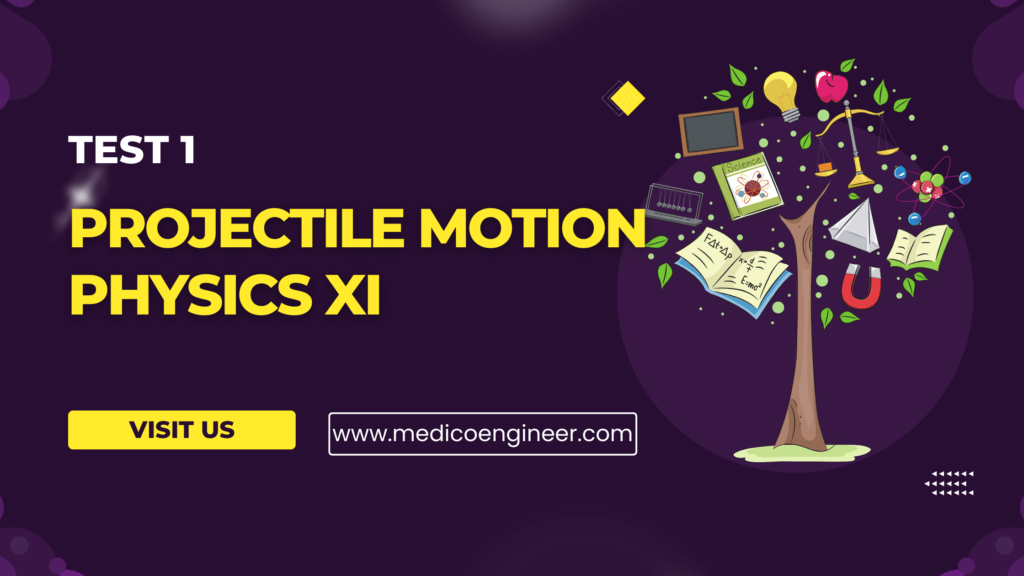 Will this test provide Motion in two dimension mcqs with answers pdf?
Yes , this test is also a part of the motion in two dimensions. So it will clear the mdcat mcqs from this chapter. After attempting this test, Your concepts about mcq on motion in two dimension class 11 will be cleared. If You want to solve the remaining part of this chapter then click here :Rotational and Circular motion mcqs mdcat test 1